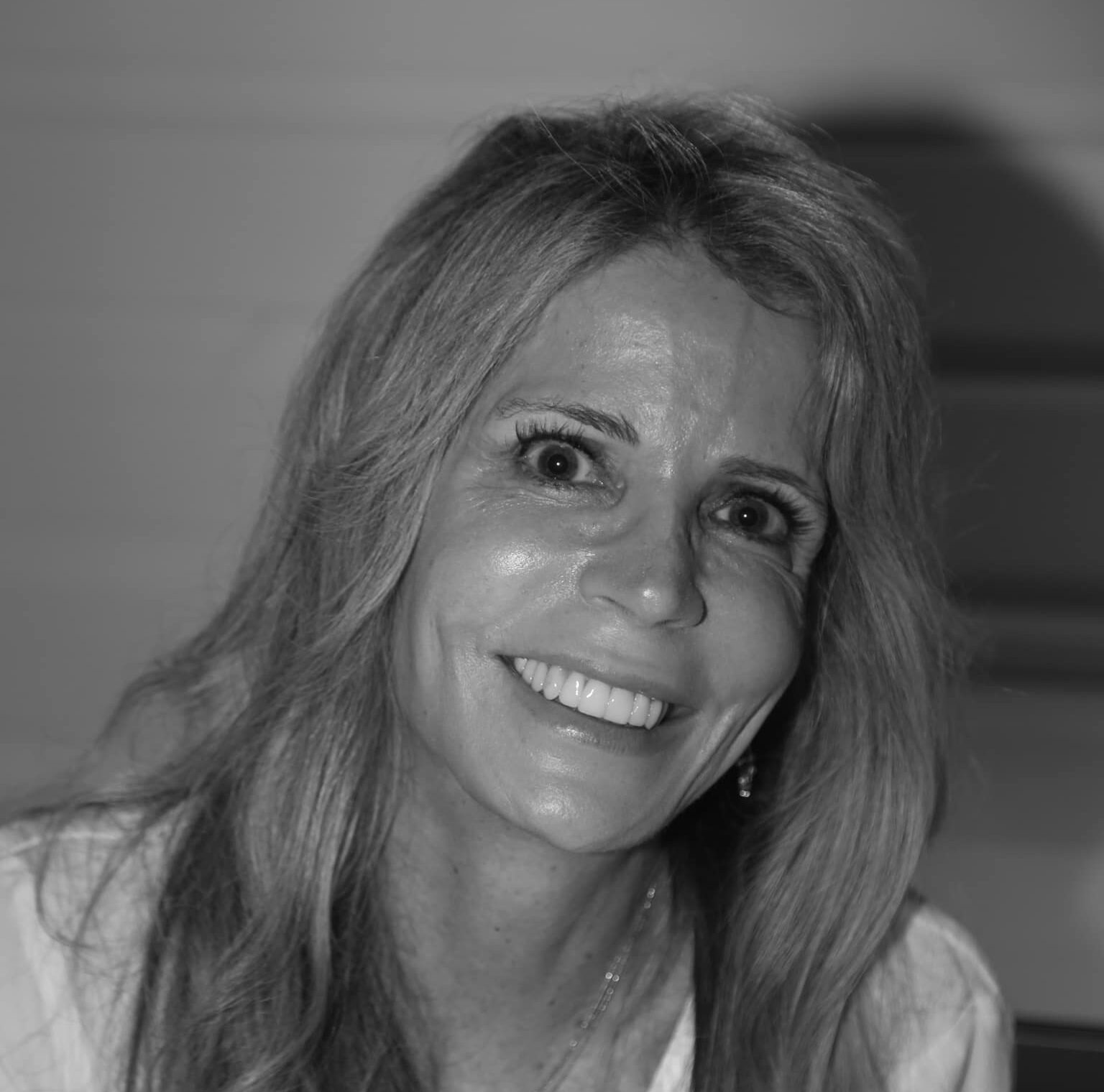 Riva Ariella Ritvo-Slifka, PhD
Chairwoman
Dr. Riva Ariella Ritvo-Slifka is a philanthropist. She is Alan Slifka's widow. Alan was her life partner, mentor, closest friend and beloved husband. Their visions aligned closely.

Dr. Ritvo-Slifka has been the president of the Alan B. Slifka Foundation since 2007 and its chairwoman since 2011. She has been active in biomedical, coexistence, and Jewish philanthropic organizations for over 25 years. Dr. Ritvo-Slifka's professional background is in autism research, clinical practice, and teaching. She is an assistant clinical professor at the Child Study Center at Yale University School of Medicine. Her rigorous scientific background and emphasis on data-oriented results, coupled with Mr. Slifka's vision, were instrumental in fostering the Foundation's strategic approach to its mission.

Born in Jerusalem, and raised in Israel and the U.S., Dr. Ritvo-Slifka understands and appreciates the diversity of Jewish expression and experience. She is committed to the Foundation's mission of diverse Jewish living, including providing opportunities for interfaith couples and perpetuating the Jewish People in the US and Israel.

Cultivating a world safe for difference is one of ABSF's goals. The concept of shared societies, engaging in civil dialogue and believing in each human voice is something Riva Ariella Ritvo-Slifka is passionate about and pursues with her board and staff. The Slifkas understood the importance of establishing coexistence as a field of study. To this end, they expanded their work of shared societies internationally.

The Slifkas began funding bio-medical research and novel treatments 20 years ago and it is now one of the Foundation's core goals. Initially, their involvement was professionally driven. However, Dr. Ritvo-Slifka lost her husband to melanoma in 2011 and their son Max Ritvo succumbed to a 9-plus year fight with recurrent metastatic Ewing Sarcoma in 2016. Current efforts to find cures and better treatment for cancer (especially sarcoma) have become a focal point of its efforts and strategic direction. Consistent with her professional work and expertise, Dr. Ritvo-Slifka has also created several opportunities for funding in translational and clinical research for Autism Spectrum Disorders.

As the leader of the foundation, Dr. Ritvo-Slifka sets the pace for new expanded visions and empowers her board and staff to co-create with her. She and Mr. Slifka hand-selected a small board of close friends with whom she is proud to work.
Dr. Ritvo-Slifka is also on the board of The Samuel Waxman Cancer Research Foundation, The American Friends of Israel Museum and The Um Al Fahem Gallery. She serves on the Leadership Council of The Tanenbaum Center for Interreligious Understanding, and on the President's Circle of The Club de Madrid.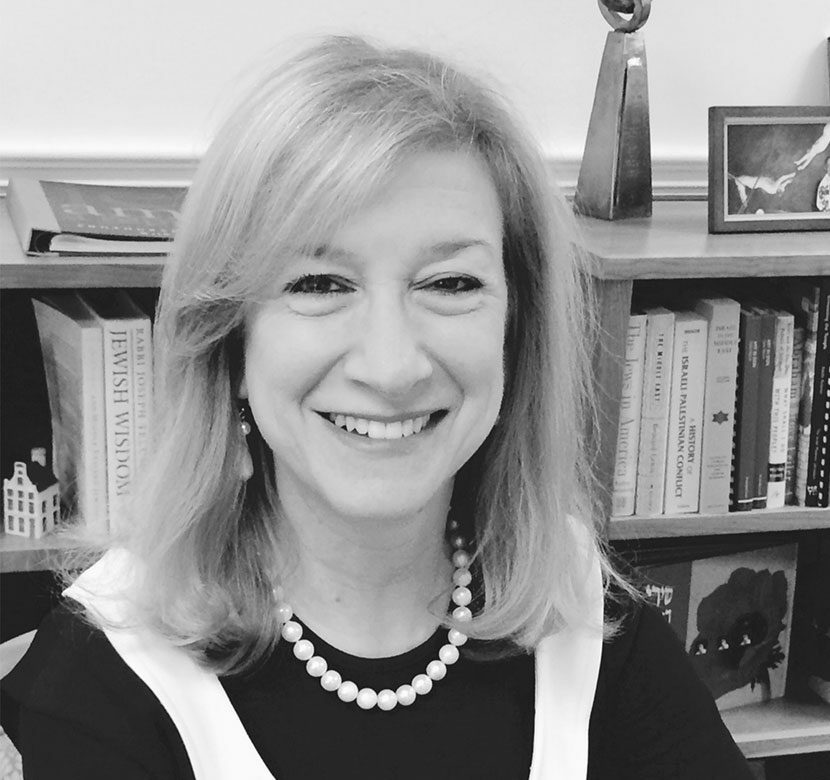 Rachelle Markowitz
Treasurer
Rachelle Markowitz is the Chief Financial Officer of the Alan B. Slifka Foundation and serves as its treasurer. A dear friend of the Slifka family, Rachelle has worked in the Slifka Family Office for 22 years. She oversees the finance, accounting, banking and investment function and is also in charge of human resources, benefits and facilities. Rachelle feels fortunate to work for a private charitable foundation where she is able to partner her financial skills with her desire to do Tikkun Olam– trying to make the world we live in a better place.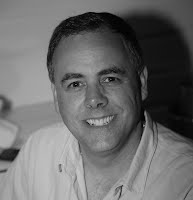 Frank Dato is the newest member of the Alan B. Slifka Foundation.

Born and raised in Santa Barbara California, Frank was raised from a young age to have an open mind and care about human rights. Mr. Dato is a strong advocate for shared societies work and its values. He has been a member of the American Center for Law and Justice since 2000.

Mr. Dato has been a senior communications engineer for the past 30 years in both the private sector and hospitals throughout Southern California.

Frank has been a friend of the Slifkas since 2006. He met Alan and Ari in Montecito, where he designed their communications network. During multiple conversations with Alan and Ari it was apparent that Mr. Dato shared many of the Ritvo and Slifka family values. Though a Christian, Mr. Dato believes whole heartedly in Israel's right to exist as a democratic and a Jewish state and is encouraged that there is an organization like ABSF which promotes dialogue, interfaith and a shared space for all religions.

In 2010, Mr. Dato lost his wife to breast cancer after a long battle. He became a cancer advocate supporting various organizations whose focus is cancer research and patient advocacy.

Frank was grateful, his wife Desiree left him with two children. He is now a proud father and grandfather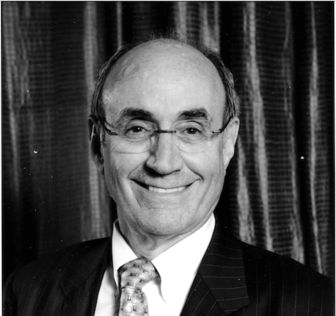 Gary Gladstein
Board Member
Gary Gladstein is currently Chairman of the Board of Mueller Industries, Inc., a New York Stock Exchange listed company, and is a retired Partner and Managing Director of Soros Fund Management LLC where he was Chief Operating Officer from 1985-2000. Mr. Gladstein has been active in philanthropy for many years. He is the founder and sponsor of the Human Rights Institute at the University of Connecticut (UCONN). He also endowed the Gladstein Chair in Human Rights at the University and the annual Marsha Lilien Gladstein Visiting Professor in Human Rights. He has also endowed the Gladstein Professorship of Information Technology and Innovation and the Gladstein Endowment for the MIS Research Laboratory at UCONN. He served on the Board of Trustees of the UCONN Foundation for over 10 years and now is Director Emeritus. The social hall at Hillel at UCONN is dedicated to Gary and Phyllis Gladstein and the social hall at Temple Beth El in Stamford is dedicated to his late wife, Judi Gladstein.

Mr. Gladstein also serves on the Board of many non-profit organizations. In addition to the Alan. B. Slifka Foundation he has served as a Director of the Hebrew Free Loan Association for over 20 years, The Abraham Fund Initiatives, the Biblelands Museum of Jerusalem, where he sponsors the Children of Abraham Program, the Samuel Waxman Cancer Research Foundation, and the American Israel Friendship League. He is also active in AIPAC. Until recently, he was also a director of BBYO and is a past President of Ararat Lodge of B'nai B'rith. Additionally, he serves on the Advisory Committees for OneVoice and the Tanenbaum Center for Interreligious Understanding.

Gary is blessed to have 2 children, 6 step children, 4 grandchildren and 14 step grandchildren. He and his wife, Phyllis, reside in Naples, FL and Greenwich, CT.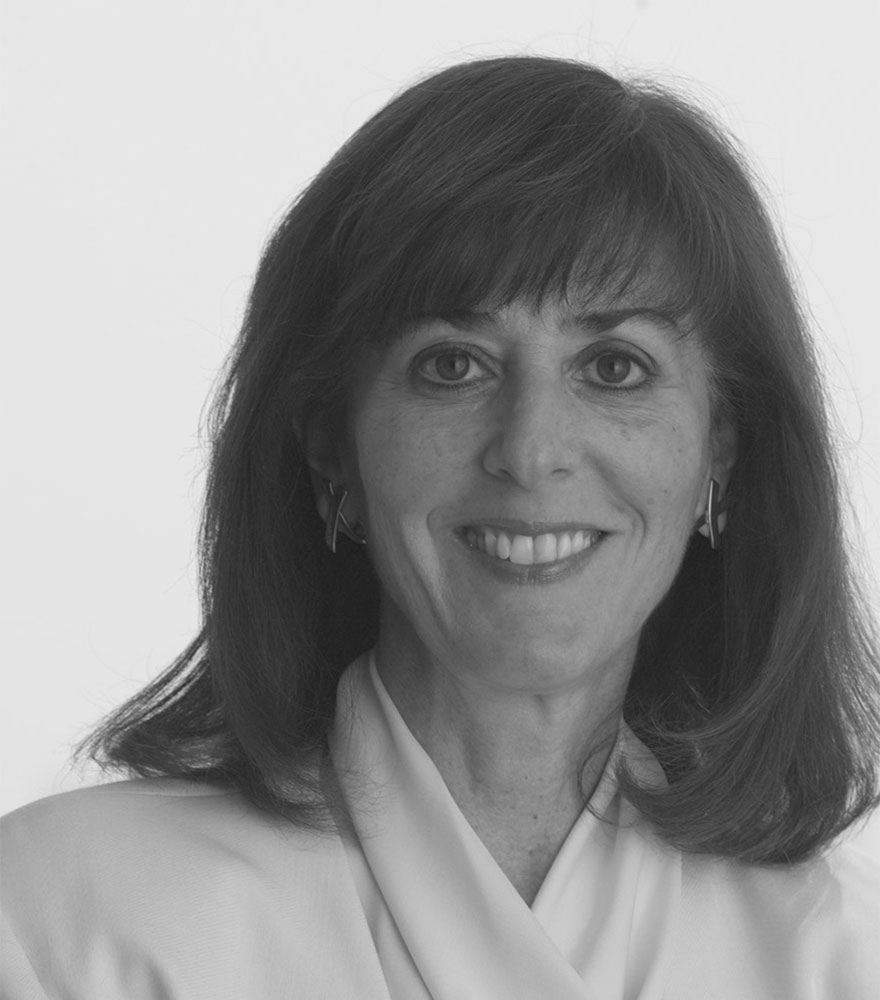 Shira Nadich Levin
Board Member
Shira Nadich Levin is a real estate partner at Cooley LLP, chair of its leasing committee and the founder and chair of its Women's Initiatives. She regarded Alan as one of her closest friends and as her mentor in philanthropy. They worked together on the Foundation board for many years, and on the the board of trustees of the Abraham Joshua Heschel School for over twenty years. Ms. Levin served as president of the Heschel School Board and remains its pro bono counsel and a member of its executive committee. Ms. Levin feels fortunate to be able to use her professional skills to act as pro bono counsel for other non-profits, including The Abraham Fund Initiatives and the Jewish Funders Network.

In addition to founding the Cooley Women's Initiatives, in her focus on women's issues, she is Deputy Chair for Young Lawyers Committee Of WILF.(Women in Law Empowerment Forum) and a member of the East Coast Board. She is active in other related organizations, such as NAWL (National Association of Women Lawyers).

A graduate of a Jewish day school who attended a Jewish (Hebrew speaking) camp for many years, and the daughter of a rabbi, Ms. Levin is committed to working on Jewish continuity, Jewish education and promoting and strengthening the Land of Israel. In addition to the Heschel School, she is active in Congregation B'nai Jeshurun, AIPAC (as a member of the Real Estate Committee), and has been active in the Anti-Defamation League (having served on the New York board) and the American Friends of Rambam Medical Center (having served on its board). She credits Alan with broadening her horizons, and Alan's passions became her passions—promoting shared societies and the co-existence of Israel's Jewish and Arab citizens, as well as among Jews of differing observance and backgrounds, both in the United States and Israel. She will always be grateful to him for these life-long gifts, and to both Alan and Riva for giving her the opportunity to work with them and the board toward realizing the critical goals that make up the mission of the Foundation.
Victoria Ritvo Black
Board Member
Victoria Ritvo Black is Alan Slifka's stepdaughter and has been an active philanthropist for many years. While still in high school, Victoria won both a community service award and a scholarship to university. This was because of her involvement with several community-based outreach programs, including United Friends of the Children, an organization in Los Angeles that works with foster children and underprivileged youth. In college she worked for several years developing and supervising the Joint Education Project whose purpose was to educate and foster relationships between the students at USC and the inner city youth of South Central Los Angeles.

With all of these areas of interest, passion and awareness it is Victoria's hope to educate, serve and be a part of making the world a better place. She is happy and proud to continue her stepfather's legacy with the board and staff of the Alan B. Slifka Foundation.
Alan was very close to Victoria and served as her mentor and guide, encouraging her to participate in Jewish-based philanthropy under his guidance. Victoria accompanied Alan to many philanthropic events where she grew interested and passionate about coexistence, especially the Abraham Fund Initiatives and other Jewish organizations that helped to serve the greater community.

Victoria is an occupational therapist who currently works in private practice focusing on research, treatment and evaluation of children with autism and special needs. Given her medical background and work within the medical field, Victoria volunteers and supports autism and sarcoma organizations. Her focus is on novel research and programming with the intention of bringing awareness of disability and cancer, specifically sarcoma, to the general public. She became interested in sarcoma when her brother Max was diagnosed with Ewing sarcoma in 2007, and in 2008 a dear friend, Wendy Landes, was diagnosed with liposarcoma to which she succumbed.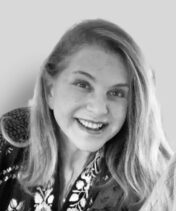 Judith Eigen Sarna
Advisory Board Member
A dear friend of Alan's and wife of a Holocaust survivor, Judith Sarna defines herself as a female, a Jew, and tries to be a citizen of the world. She has lived in the USA, Europe, Afghanistan and India. Judy has also traveled extensively in the Middle East. She has experienced co-existence living and knows it is possible to create shared societies. Judy is an experienced philanthropist having started when she was a teenager working at Presbyterian Medical Center and at an experimental camp for children with Muscular Dystrophy. She has also served as the Vice President of the Chemotherapy Foundation, and as President of the Abraham Fund Initiative.